Vending Machines
World-Class New & Refurbished Vending Machine Supplier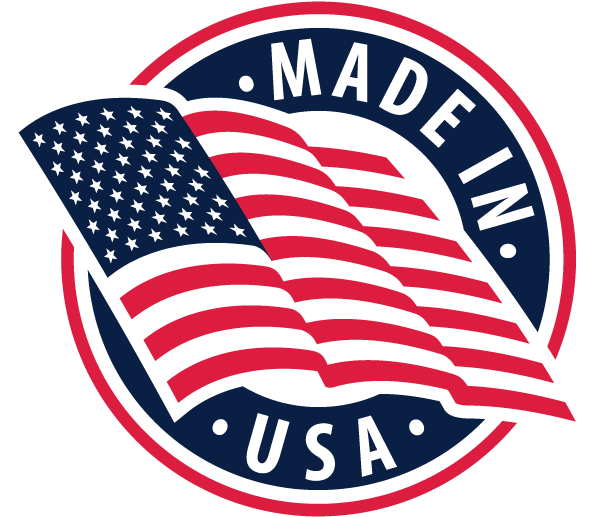 Top Used Vending Machines
NEW TO VENDING
We're With You Every Step of The Way
Are you interested in vending but not sure where to start? Let A&M Equipment Sales point you in the right direction to success. Watch our Vending Business Crash Course video.
THE VENDING BUSINESS BLOG
As the opioid epidemic continues to devastate communities throughout the United States, Narcan vending machines are being proposed as a potential solution. Narcan is an FDA-approved medication used...
read more
staten23325
June 17, 2022.
Best place to order your vending machine. Very helpful and knowledgeable. They really helped me with purchasing my first machine.
Aerial Viewpoints
May 12, 2022.
Excellent Products and Customer Service. Thank you Joe, Jerry, Alex and everyone else on the A&M Team !!!
Libby Brown
April 20, 2022.
Justin Eppinger was truly helpful to me and my husband and very informative! He broke just about everything down for us about the machines as well as how the vending business works. Very welcoming and answered all of the questions that we had! He even gave us a business card that had his email/ name/ & QR code that pulls up the vending machines they have that are being sold online so we don't have to keep coming in to see what they have in stock. Very helpful guy as well as his father-in-law that also works there. VERY WELCOMING!
Marta Harp
March 16, 2022.
Excellent Service, I recommended this company 100% , Alex gave me the best training and the delivery guy so kind and nice.
Edmund Terry
February 15, 2022.
A&M is a Great Partner. Joe, Jonathan, Alex and Elmer are Great to work with and always goes a step beyond to ensure our Vending Equipment needs are exceeded. I could not run a Successful Vending Business without them!
Golden Cheatom
February 1, 2022.
Man this gentleman Jonathan is awesome! Under promise over deliver every time! Definitely going back to him anytime I need a new machine or a refurbished one! Best in GA!
Lolo Adams
January 19, 2022.
Great service! Jonathan Salmeron is thee best!! My company is based in Florida and he made the entire buying process a smooth one. Even after receiving my machine, he's been helpful with any questions I've had since. We're a fairly new business and he's been so patient. Alex in tech support is also amazing!! He was able to help me out/walk me through an issue I had with the machine so that I could fix it myself and avoid paying someone to do it. So convenient
Tyler O'Bryan
January 14, 2022.
I ordered an AMS 35 Combo vending machine from A&M. I had all of my questions answered in a detailed manner, was kept informed on the status of my machine, and they beat their own quoted ship date by more than a week and a half; which was impressive. Once my machine arrived, I went over it with a fine tooth comb and couldn't believe the quality the refurbishment. Fast forward a few months and I had my first issue with the machine. I noticed a small missing piece, and also had to replace a refrigeration relay. A&M was happy to send me a the correct parts at no charge. Great and fast customer service. I will be ordering more machines from them in the future.
Tyrone Harris
January 3, 2022.
Very Consistent and great Service have been working with these guys for some time and never disappoints!
Frequently Asked Questions
We are sure you may have questions.  Please review the most commonly asked questions we get when it comes to purchasing a vending machine from A & M Vending Machine Sales.
Is there financing available?
A&M Vending Machine Sales has partnered with Clicklease to provide industry-leading vending equipment for a low monthly payment customized to fit your budget. It's never been easier to afford the equipment you need to grow your business. Apply in just 4 minutes and get a real approval in seconds—no hard credit pull, no documents needed.
What kind of suppport is available?
Technical support is only available to the original customer who purchased vending equipment directly from A&M Equipment Sales. A&M Equipment Sales will verify the customer and machine serial number upon calling. Due to high demand, if you did not purchase the machine from us, you will not get a call or email.
Do all vending machines come with a warranty?
A&M Equipment Sales provides a large, in-house parts and service department staffed with experienced personnel who can help facilitate most repairs. All "refurbished" and "clean & working" vending equipment are provided with a 90-day limited parts warranty. This includes parts such as changers, validators, sensors, control boards, refrigeration units, motors, digital display unit, etc.
What is a refurbished vending machine?
The refurbished vending machine process can help you save money. No matter how long you've been in vending, common sense tells you that spending less money is a sure way to be more successful. At A&M Equipment Sales, we couldn't agree more. That's why we developed the most comprehensive refurbishment process in the industry. Our process takes a machine from "as is" status to "like new," providing trouble-free service for a fraction of the cost of a new machine.
About Us
Our offices are located within a 40,000 square foot manufacturing facility in Lithonia, Georgia – Metropolitan Atlanta. A&M Equipment Sales has been a family owned and operated company for over 60 years.
Originally starting as a vending operator in 1964 we know vending machines and the vending business. A&M Equipment Sales has one of the largest vending machine inventories in the southeast.